Your rent and service charges
The amount your rent can increase by each year is limited by the government. The increase is based on inflation, so that the costs of managing and maintaining your home can continue to be met.
The graph below shows what the rent you pay goes towards.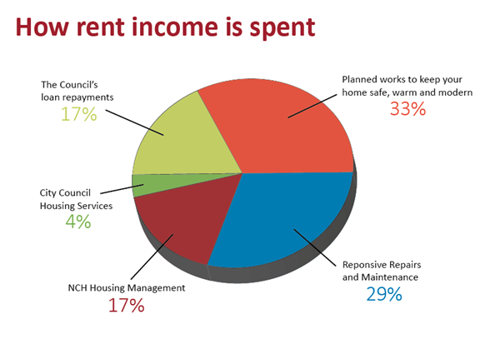 Service charges
As well as the rent charged for your home, you will also make a contribution to the cost of other services provided. These are called service charges.
The amount of service charges you pay will depend on the type of home you live in. To find out about the service charges you pay for, click the drop-down below that relates to the type of home you live in.